With state governments readying with their plans for re-opening, New Jersey has already reopened parks and golf courses recently. And with the larger Restart and Recovery Advisory Council that is more inclusive through additional support and input from hundreds of local leaders representing different sectors, reopening plans will be put in place in the coming weeks—with Gov. Phil Murphy announcing that by Memorial Day, beaches will likely be re-opened to be followed by curbside businesses and construction sites.
With this, you'll still make it to the beach and still have that summer fun albeit with social distancing and other precautionary measures.
So how have you been preparing for that much awaited time at the beach during your stay-at-home moments? If you haven't got time to continue your workout since you've been busy juggling work-at-home and family responsibilities, here are some minimally invasive cosmetic procedures to get you ready for summer at the beach.
Vaser Liposuction and MicroLipo
Get your body back in shape to hit the beach just in time for the coming summer either through Vaser Liposuction or MicroLipsuction—both minimally invasive, minimal scars and with considerably less downtime.
Using a small probe with sound-emitting energy, Vaser Lipo is a revolutionary method as it dissolves tough fat pockets that are hard to lose even with the combination of diet and exercise.
It's a walk-in/walk-out procedure that also results with significantly less bruises and best for those who are looking into removing only small amounts of fat and more muscle definition.
MicroLipo on the other hand is also best for muscle definition, but with the use of microcannulas that are inserted in fat areas. With only minor incisions and no required stitching, this can also be your other best alternative for quick recovery procedures.
Another popular non-invasive body sculpting technology is the Cryolipolysis or better known as CoolSculpting, a treatment that uses cold temperature in breaking down fat cells. Without using anesthesia, this procedure also spares the skin from any bruises or injury but it's not recommended for those with loose skin and cold-related conditions.
Laser hair removal, spider vein treatment
You no longer have to worry about bothersome body hair grooming, unwanted hair on the shoulder, back, leg and pubic regions, and varicose veins with laser hair removal and spider vein treatment.
Using highly concentrated light in penetrating actively growing hair follicles, you get long lasting results. And while the treatment doesn't assure permanent hair removal and maintenance treatments are needed, it's effective in hampering hair growth and offers considerable hair reduction. It's also recommended not to pluck before going for a treatment to ensure the efficiency of the laser hair removal.
Sclerotherapy or spider vein removal on the other is a relatively painless method that uses an injected solution to the target vein causing it to disintegrate and grow faint.
While the contributing factors to the development of spider veins vary with different people and some others develop it early while others do not, sclerotherapy and laser treatments are both safe and effective in treating different kinds of concerns.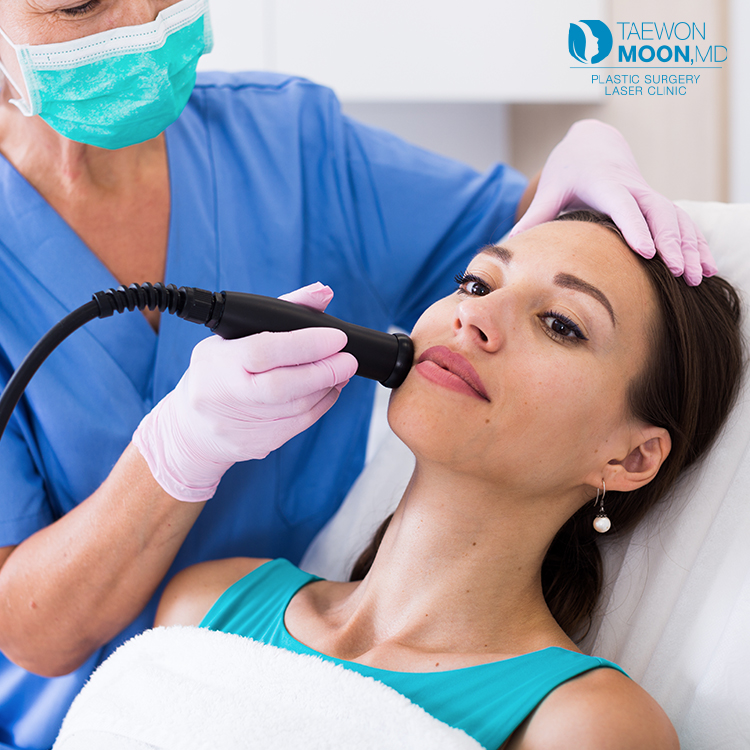 Facial rejuvenation treatments
Skin resurfacing and chemical peels are a no-go this summer as your skin can get too sensitive when exposed to the sun. Instead, go for facial rejuvenation treatments like Botox, derma fillers, and Kybella.
Getting a Botox has always been among the popular injectable treatments; so as you prepare for that summer beach fun, you are assured that those fine lines, forehead furrows, frown lines, and wrinkles are smoothed over by the time you hit the beach.
Derma fillers, another popular injectable is focused on enhancing shallow contours, softening facial creases and wrinkles, plumping thin lips, improving appearance of scars, reconstructing facial deformities, and reducing the lower lid shadow. This treatment is best for patients with early signs of aging.
Kybella, an emerging alternative is a common type of injection lipolysis—a treatment that shrinks fat cells particularly beneath the chin. With no downtime and minimal period of recovery, patients can see visible results of fat reduction in eight (8) weeks.
With all these various treatments available and if you prepare early on, you'll be more than ready to bask in the sun and create new summer memories with your friends and of course your summer body.
Please visit: https://www.healthadvantages.net/medical-services/why-men-fail-to-visit-a-doctor.html